I am a strategically working Service & UX Designer focussing on the user´s perspective. I have worked on researching user needs, creating human-centered products, services, brands and communication. I am experienced at facilitating design thinking and innovation workshops and sprints across multiple industries such as automotive, food & beverage, banking, insurance, beauty, pharmaceutical, communications. I enjoy creating playful methodology to gain insights and deliver great experiences.
_ _ _ _ _ _ _ _ _ _ _ _ _ _ _ _ _ _ _ _ _ _ _ _ _ _ _ _ _ _ _ _ _ _ _ _ _ _ _ _ _ _ _ _ _ _ _ _
At dgroup, we help companies to digitalize their businesses from end-to-end. We consult, spark ideas, develop products and deliver delight. 

From processes to products, my role as Service & UX Designer contains consultancy, inspiration, facilitation, conception, development and analysis around new business ideas for our clients. 
______________________________________________________________________
December 2018
(since October 2017)
Point Blank is specialized on crafting human-centered innovation based on qualitative user research and design thinking processes for product, service and brand development. 

I focused on the conception and moderation of co-creation workshops, innovation sprints and creative tools and methods for research-based ideation, prototyping and implementation. To achieve the best results possible, tools and methodology often were developed tailor-made for each client and project. ​​​​
______________________________________________________________________
July 2

017
(since February 2017)
Daimler AG/Mercedes-Benz Vans – Future Transportation
For my master thesis, I cooperated with 'Future Transportation', a StartUp-incubator within Daimler AG. My glorious team partners (
Dominik Flegel
and Alexander Keil) and I worked independently on our project, guided by interdisciplinary innovation experts around us. 
______________________________________________________________________
(since March 2016)
TRICON Design AG
My first professional experience results from my internship 
semester which I completed during the fifth semester of my 
BA degree. At TRICON, my main tasks were sketching, 
CAD-modeling, rendering and 
photo-editing. I also prepared and coordinated 
product mock-ups for client presentations.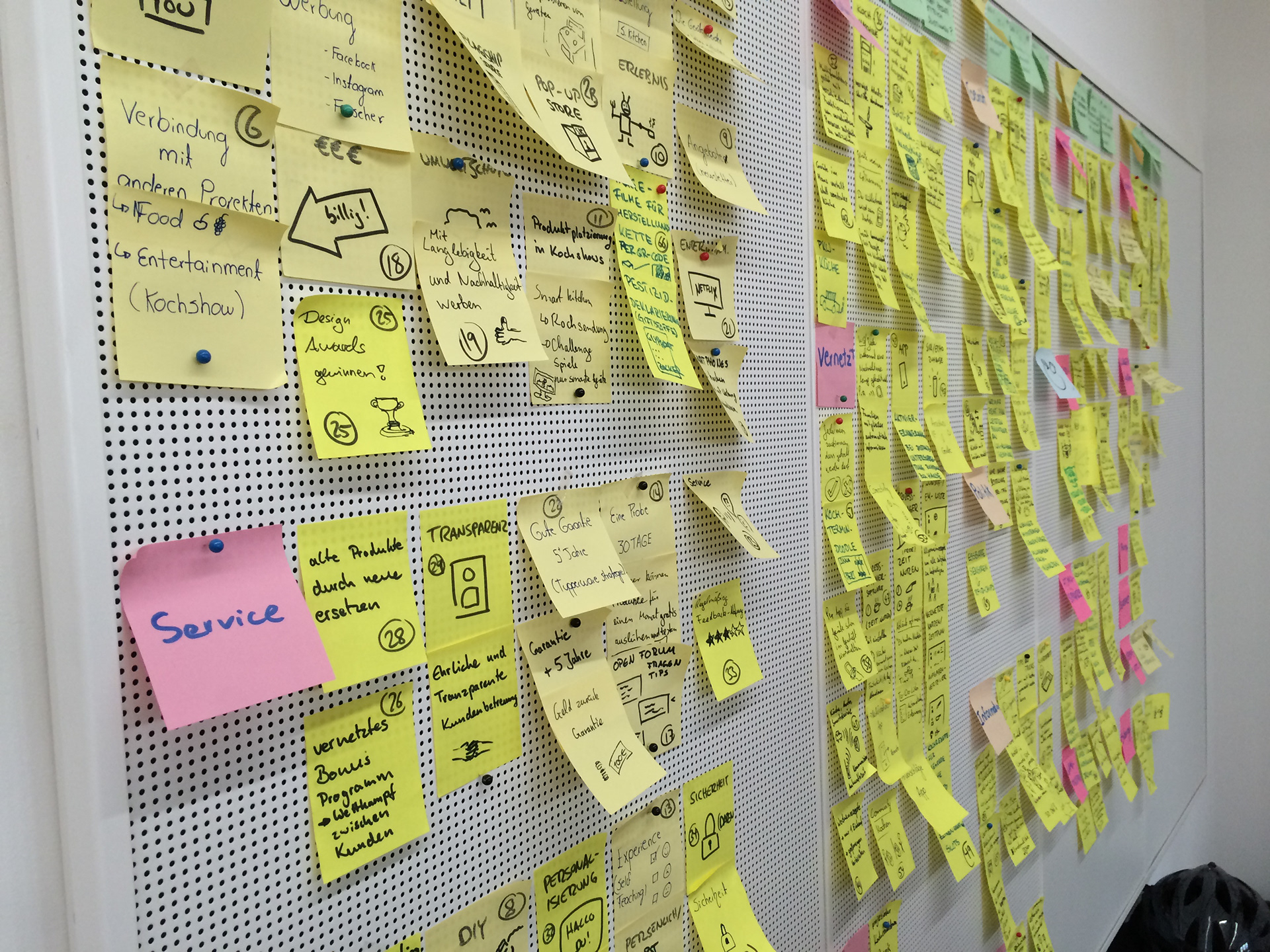 Education
July 2017
(since March 2016)
M.A. Strategic Design
HfG Schwäbisch Gmünd
During my Masters degree I learned more about service and business design methodology, process design and conceptual strategic thinking, design thinking and research. I worked on projects in the fields of communication strategy, retail and service design. I also received multiple coachings, courses in communication and presenting and had insights into business development. 
February 2016
(since October 2012)
B.A. Product Design

HfG Schwäbisch Gmünd
My BA degree involved 2D/3D design foundations, product development, CAD, Adobe Basics. Most projects aimed to design products, partly services or the process behind.
I gained trainings in rethorics and presenting as well as photography and most machines used in the workshop. 
Besides an internship semester, I spent one exchange semester with lots of physical tinkering, making and building at
HiOA
.